The new NCS Index 2050 Industrial color chart is enriched with 100 new colors.
Based on the Color Wheel, the search for a specific color is now more immediate. NCS Index 2050 Industrial provides a simple and convenient overview of the entire NCS collection. NCS Index 2050 Industrial is ideal for having all 2050 NCS colors at your fingertips. It is designed to be light, practical and easy to handle and can be used anywhere. The fan-shaped back with a satin finish is useful for effective color communication on any type of surface.
The 2050 NCS Standard colors are organized on 233 pages and each folder includes text pages with an explanation of the NCS system.
The ISO 9001 certified NCS Quality Center guarantees the highest quality in the world and guarantees that NCS samples are produced with non-toxic pigments approved by the European Union and are carefully selected to offer precision, stability and resistance to high light.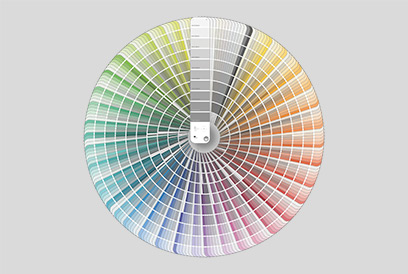 100 new colors
The new addition is low-chromatic colors that provide users with greater precision when working with whites and grays. Whites and grays are arguably the most important colors in most industries.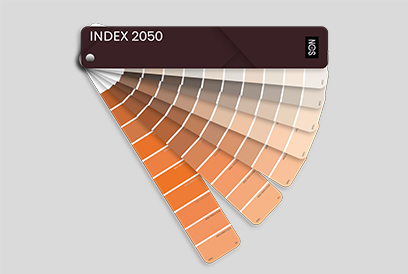 New features and improvements
Smart navigation in the upper corners of each page. NCS ratings printed on color swatches. Larger color samples (from 20 mm → 22/26 mm).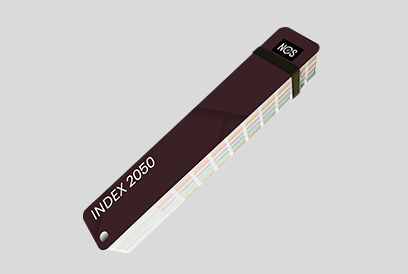 New design and sorting design
The NCS index benefits from an all-new sorting, based on both user preferences and the NCS color circle, making it easy and quick to find the right color. A protective elastic band keeps the fan deck neatly folded when not in use.