Apply a stain well
The application of Exterior Glaze requires some precautions in order to obtain a good result and a lifespan to the extent of your expectations.
Things to do...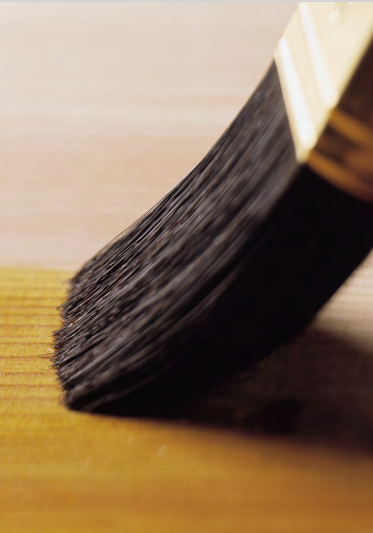 Apply the product when the air and surface temperature is between 10ºC and 35ºC (50ºF and 95ºF).

Shake well before use.

Saturate all end grain, nail holes, cavities and cracks in wood.

Apply generous coats.

Maintain a wet rim to avoid fitting marks.

Apply in the direction of the wood grain.
Things not to do ...
Apply in full sun.

Apply when the surface is warm to the touch.

Apply when rain, dew or frost is present or expected within the next five hours.

Apply if the moisture content of the wood is greater than 18%.
Checking the shade ...
It is always recommended to perform a color test by applying the recommended number of coats to a sample of wood that will be used in the project. This ensures that the desired shade is obtained.