12.11.2021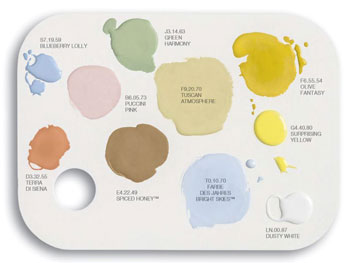 The specialists of Akzo Nobel's global Eastethic center have once again chosen magnificent shades and created extremely successful color combinations.
The 37 carefully selected colors are clear, light, natural and stimulating hues that perfectly reflect the desire to gain greater confidence and a new way of seeing the world. They have been compiled into four balanced palettes, making it very easy to choose which ones you want.
All these colors can be easily found and ordered from the search bar by entering the number or name of the color. Once the color has been chosen, select the type of support and finish desired and you're done.
Each of the color palettes represents different moods and expectations allowing you to design your interior in a contemporary, yet individual way. They have been composed to be very easy to use. At the heart of "ColourFutures ™ 2022", we find Bright Skies ™ , the Light Color of the Year which stimulates optimism through the positivity it radiates.